Press play to listen to my welcome message: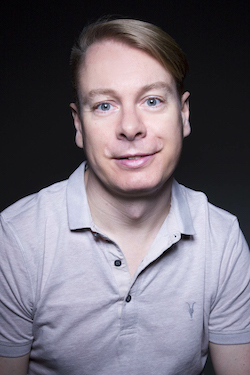 My passion for working in the mobile space started after using the first iPhone which instantly turned  every other smartphone into dumbphones practically obsolete overnight and I knew this was the future. I'm excited by the constantly changing landscape and over the next few years have created opportunities for myself to ride the waves of mobile and streaming video.
Being a streaming architect means I constantly challenge people expectations through adapting and use technology in interesting and innovative ways. I'm very collaborative in my approach as I believe there are many cogs involved and being part of the process is enjoyable. The OTT industry is cutting edge and I love to learn new things, with opportunities to develop and solve complex problems.
What I find most enjoyable about the industry is being part of a team and I enjoy this collaborative process, because I believe the whole is greater than the sum of its parts and that we cannot solve complex problems individually.
Personally, I cannot survive without my iPhone and iPad which I use for email, web browsing, banking, social media and shopping and because like most people I have a busy life and the industry is constantly reinventing itself to keep up with changing needs of what people need.
In 2016, I became Principal Streaming Architect at Sky and am responsible for the strategy and architecture of their Live streaming platform supporting multiple propositions such as Now TV, Sky Go and Sky Q.
Jeff
Disclaimer: The information in this weblog is provided "AS IS" with no warranties, and confers no rights.
This weblog does not represent the thoughts, intentions, plans or strategies of my employer. It is solely my opinion.
Feel free to challenge me, disagree with me, or tell me I'm completely nuts in the comments section of each blog entry, but I reserve the right to delete any comment for any reason whatsoever (abusive, profane, rude, or anonymous comments) – so please keep it polite.