One key observation is that "You cannot manage, what you cannot measure" and having insight into the video player behaviour is essential to optimise the viewing experience.
I was invited to present a joint case study by Sky and Conviva at the Future of Broadcasting conference in London. Where we describe how we saved up to 4,500 streaming sessions by automatically detecting and moving them to another CDN with our CDN selector capability.
For example, if a customer is unable to sustain a consistent 5Mbps throughput on their home broadband connection, the player will automatically step down to a lower bitrate and sometimes also to a lower screen resolution.
We take our customers streaming quality of experience very seriously and have four key streaming performance indicators that we constantly monitor.
Buffering Ratio of under 0.4% per hour.
Average Bitrate.
Video Start Failure.
Exit Before Video Start.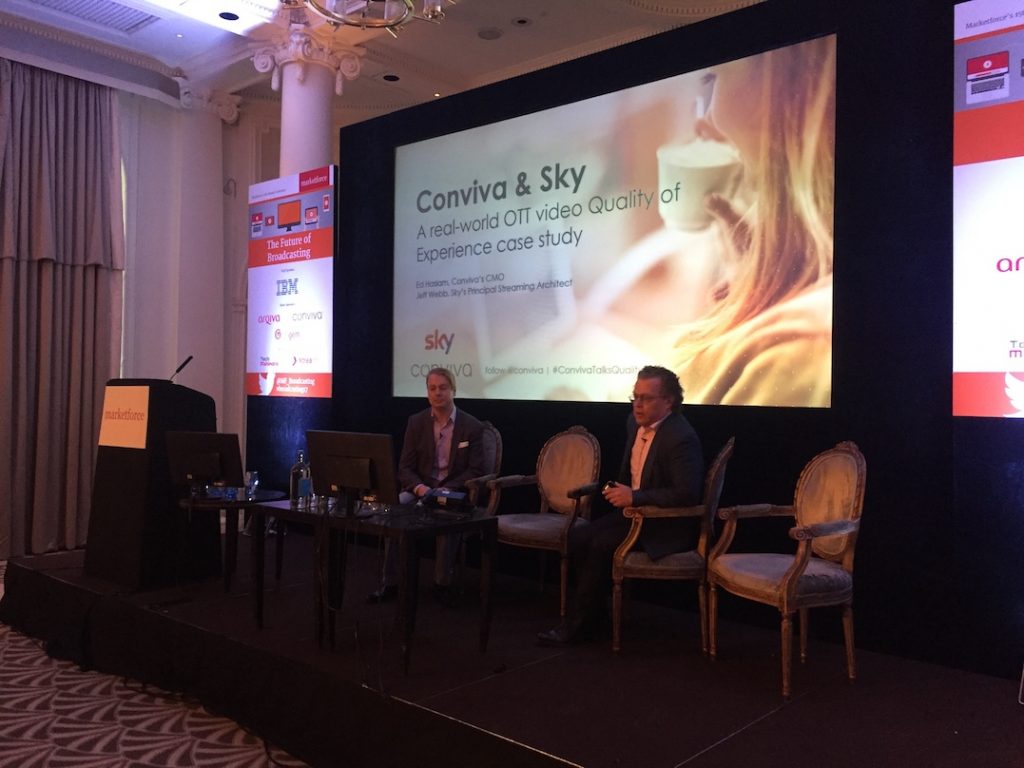 The slides are available below;
I'd like to thank Ed and Lindsey at Conviva for their assistance.